Albert Puerini, M.D., President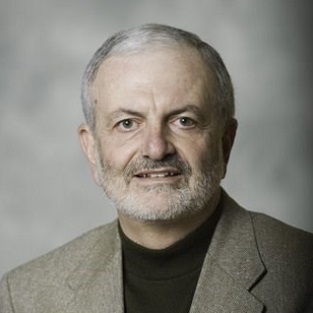 Dr. Al Puerini is a native Rhode Islander who has been in private practice since 1983 and is the senior member of Family Health and Sports Medicine, LLC, in Cranston, RI. He graduated from Providence College in 1974. He received training in his specialty at the Brown University Program in Family Medicine at the Memorial Hospital in Pawtucket, RI. He became a board certified Diplomat in Family Medicine in 1982 and was elected a Fellow, American Academy of Family Physicians in 1992.
Since 1995, he has been President and CEO of RI Primary Care Physicians Corporation (RIPCPC). RIPCPC is composed of 130 primary care physicians in the areas of family medicine, pediatrics and internal medicine. Over the past 15 years, he has successfully negotiated innovative contracts in RI with multiple insurance companies for RIPCPC physicians. These contracts provide significant incentive payments based on attainment of better health outcomes for patients. In this way physicians are paid for how well they care for their patients, rather than how many patients they see. As a result, RIPCPC has been able to simultaneously attain significant savings in many areas of healthcare delivery, while producing a measurable and significant improvement in the quality of medical care delivered to its patients. In November 2014, RIPCPC won the prestigious "Business Excellence Award" from the Providence Business News.
Since 1988, Dr. Puerini has served as a Clinical Assistant Professor of Family Medicine in the Warren Alpert Brown Medical School. With this appointment, he teaches Sports Medicine and office based Family Medicine to medical students and family medicine residents.
He is a former member of the RI Medical Society President's Executive Committee. He also has served on the Governor's Primary Care Physician Advisory Committee and the Governors Healthcare Reform Commission.
He serves on the Board of Directors of the RI Quality Institute and the Care Transformation Collaborative of RI
He has been the Head Team Physician for all sports in the Providence College Athletic Department since 1988. He was Chairman of the Sports Medicine Advisory committee in the RI Interscholastic League for 12 years. He also serves as School Physician for Cranston Public Schools.
Dr. Puerini is a founding member of the Care Transformation Collaborative of RI. CTC is a state sponsored initiative to revamp the way primary care is delivered and reimbursed. The goal is to promote the concept of the Patient Centered Medical Home in multiple provider offices and to improve patient's overall health as well as their overall health care experience.
Most recently in August 2014, in conjunction with Care New England, the second largest health care system in RI, he helped form Integra Community Care Network, LLC, an Accountable Care Organization (ACO). The ACO's goal is to improve communication among all providers of healthcare. Through this collaboration the ACO will improve the patient experience by better coordination of care, more patient specific attention and better health outcomes. Dr. Puerini serves as Vice Chairman of the Integra Board of Directors.
In November 2014 Dr. Puerini was awarded the Benjamin R. Sturges Distinguished Service Award. The Sturges Award is the most prestigious recognition offered by the Hospital Association of R.I., and honors dedicated service to health care in Rhode Island.
In October 2015, Dr Puerini was awarded the Outstanding Achievement Award in Sports Medicine by the RI Interscholastic League.